Aiming For You Valentine Arrow Plush Dog Toy by Fringe Studio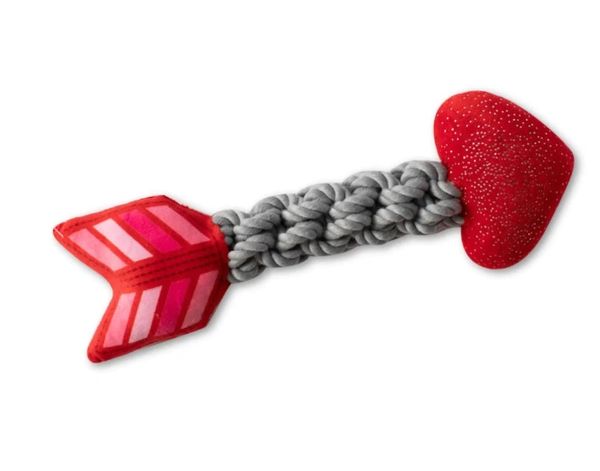 Aiming For You Valentine Arrow Plush Dog Toy by Fringe Studio
Bullseye! Petshop by Fringe Studio "Aiming For You" is perfect for playtime, anytime. Made with a super loud squeaker, tuggable rope and crazy crinkle paper details, this toy was designed with interactive play in mind. Whether you squeak, crinkle or tug it, you'll see this toy has no drawbacks. Great for all sized dogs and not intended for aggressive chewers.
Toys: 4.5" x 12.5" inches
Play it Safe! No toy is indestructible. Remove and replace toy if damaged.