Blooming Buddies Aloe-ve You Very Much Plush Plant Dog Toy by PLAY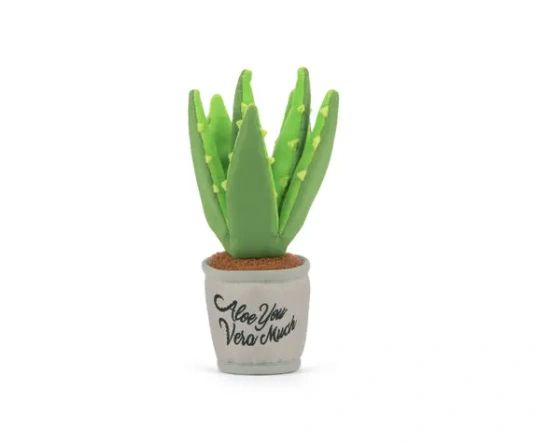 Blooming Buddies Aloe-ve You Very Much Plush Plant Dog Toy by PLAY
Product Information
Dogs will fall in love with the Aloe-ve You Plant P.L.A.Y. Blooming Buddies Dog Toy!
Unique individual features
Crinkles and squeaks
Hand-made craftsmanship, double layer exterior, and double-stitched edges ensure extra durability
Eco-friendly PlanetFill® filler is made from 100% post-consumer certified-safe recycled plastic bottles
Machine washable and dryer friendly
Contains AZO-free dye
Why We Love It:
The P.L.A.Y. Blooming Buddies Dog Toy Plush Toy Collection will keep your do busy with their garden toys ll year long! The Aloe-ve You Plant crinkles and squeaks. Now your pup can live in a summer state of mind all year long! All P.L.A.Y. toys meet the same strict quality standards for manufacturing infant and children products. Meets requirement for EN71 - Part 1, 2, 3 &9 (EU), ASTM F963 (US) toy safety standards, and REACH - SVHC. Check out the full collection of blooming buddies toys. 
Featured Products