18" Long Tooth Comb (P222)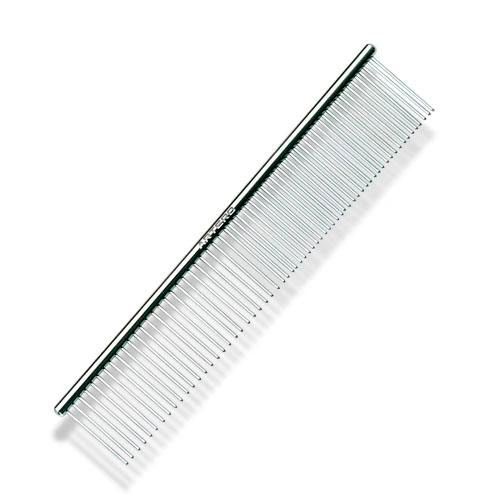 18" Long Tooth Comb (P222)
By Artero Cosmetic Professional
A sturdy comb, great for getting through thick or thin coats.
A great comb for everyday use in the salon, with a wide set of teeth on one side, and a finer set on the other.
Good for ensuring that all tangles, knots, and matts are removed from the coat.
Comb Length 7"
Chrome.
Round back.
Pin length: 1.2"
Featured Products