Baby Shampoo for Puppies 9oz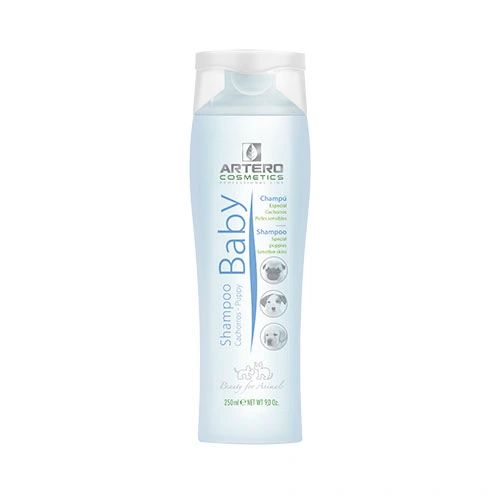 Baby Shampoo for Puppies 9oz
By Artero Cosmetic Professional
Shampoo for the care and hygiene of your puppy. Moisturizes and nourishes the hair and skin of all breeds of dogs and cats. Contains natural extracts
About the Product:
Specifically designed for puppies. Ideal for all breeds.
Very light formula so it´s perfect for dogs with sensitive skin.
The very gentle nature of this shampoo (vegetable tensioactive based agents) means that it cleans delicately without drying or irritating the skin or hair, leaving the coat shiny and full of vitality.
For a perfect finish, use our Baby Perfume after the bath!
Featured Products