Balsam Skin Soothing Spray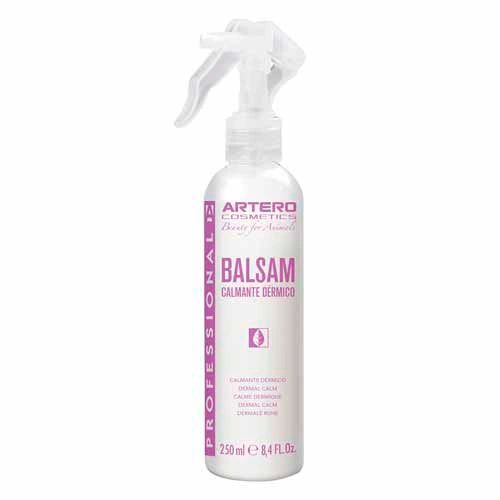 Balsam Skin Soothing Spray
By Artero Cosmetic Professional
Calming, soothing spray for pets. Soothes itching, irritations, eczema, redness, insect bites, flea bites and regenerates the skin. Antibacterial. 
About the Product:
The soothing, anti-inflammatory, and antibacterial effect produced by the Rose hip oil, oat extract, willow extract, chamomile, and Aloe Vera speeds the recovery of the dog's skin affected by external agents.
Main Ingredients: Boswellia serrat gum, willow extract, Oats extract, Rose hip oil, Aloe Vera, Alfa-bisabolol (chamomile soothing active).
How to Use:
Best when used following a bath.
Apply by spraying from coat and gently massaging affected area.
Noticeably effective after 20 minutes.
Soothes and calms irritation.
Featured Products