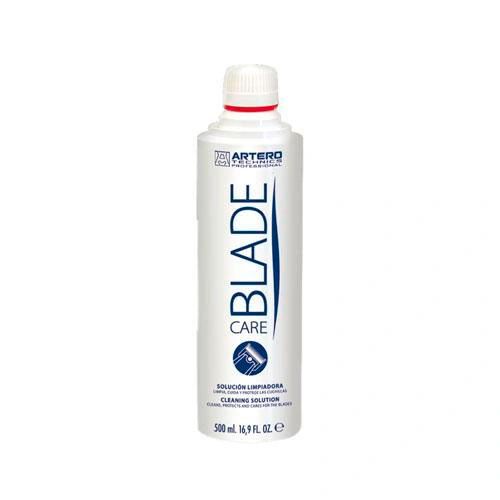 Blade Care 16.9oz
By Artero Cosmetic Professional
Artero Blade Care is a blade wash for grooming equipment made to lubricate and to help avoid rusting to clipper blades.
About the Product:
Blade wash especially developed to lubricate and avoid rusting on clipper blades.
When not in use, blades can be submerged in solution for ultimate protection from rust caused by moisture in the air and more.
Clean, fresh fragrance.
We Also Recommend...
Oil Fresh - Our cooling, cleaning, disinfecting, and lubricating blade spray. Great for everyday use, throughout the day.
Featured Products