Disposable Eye Cleaning Thimble Wipes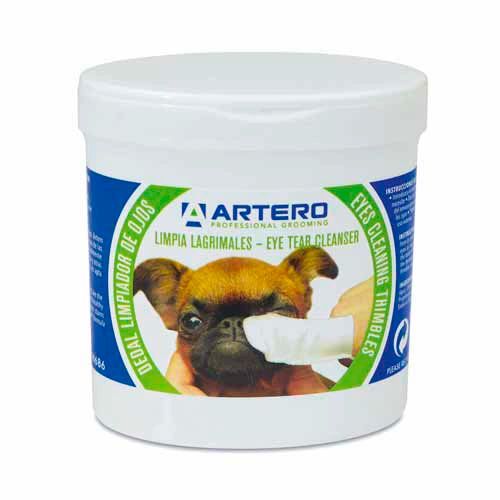 Disposable Eye Cleaning Thimble Wipes
By Artero Cosmetic Professional
Removes tear stains from around the eye. Fast and easy to use, assuring that the eye area of the dog is clean and stain-free. Eye cleaning wipes for dogs.
About the Product:
Artero's thimbles for eyes are the quickest and easiest way to keep your pet's eyes clean and healthy.
Specially formulated to eliminate tear stains and any other secretions of the eyes.
This soft formula is suitable to be used for both cats and dogs.
50 units.
Featured Products