Metallic Super Fine Tooth Parting Comb (P252)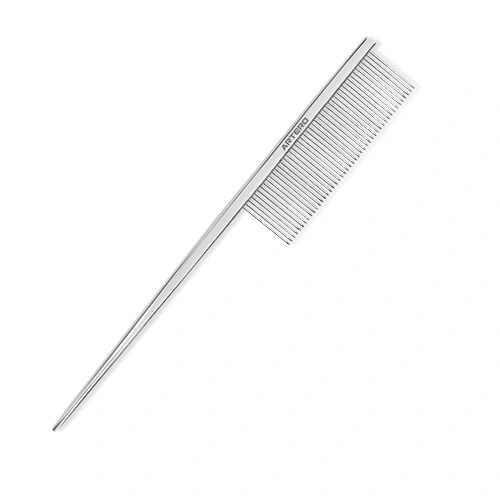 Metallic Super Fine Tooth Parting Comb (P252)
By Artero Compliments
Sleek, professional chrome comb.
Created with Dog Shows and Grooming Competitions in mind, where the perfect finish is of utmost importance.
The parting pin is great for separating sections of coat for banding, bows, braiding, and perfect for top-knots.
The special thin teeth help reach deep into the coat and comb without lines left behind.
Extremely lightweight.
Total length:7.3"
Tooth length 0.8"
Featured Products