Podium Strong Hold Hairspray 12.55oz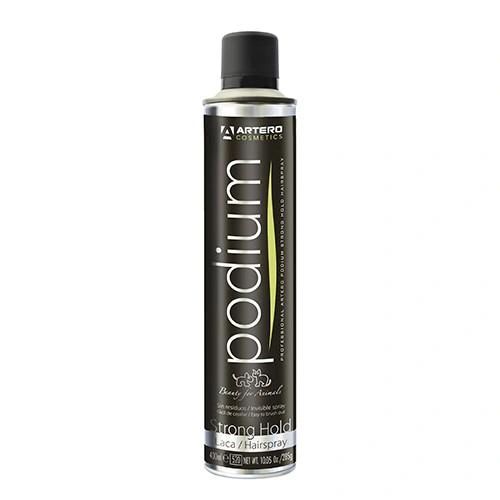 Podium Strong Hold Hairspray 12.55oz
By Artero Cosmetic Professional
Artero Podium Strong Hold is a professional grooming hairspray that does not leave residue in the hair. Used for molding, ideal for poodle spray ups.
About the Product:
Hairspray which provides complete hold.
Stands up to even vigorous shaking.
Perfect for spray-ups and topknots, especially in shows, expos, etc.
Suitable for use on black coated dogs as no residuum left.
Featured Products