Relax Hypoallergenic Shampoo 9oz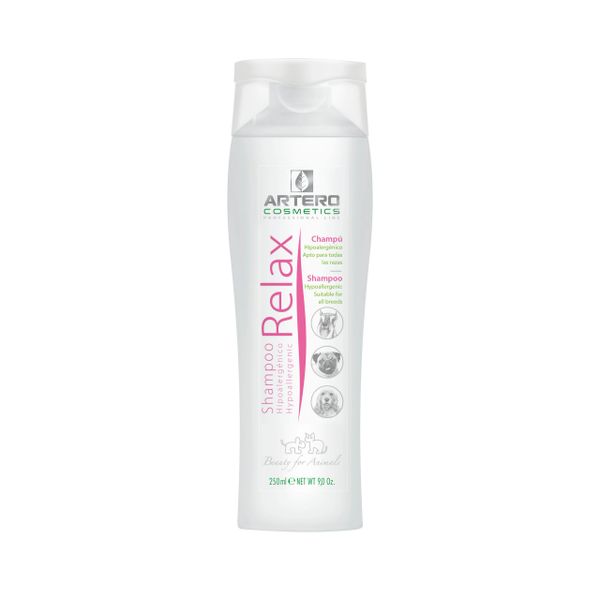 Relax Hypoallergenic Shampoo 9oz
By Artero Cosmetic Professional
Dog shampoo indicated for sensitive, irritated and delicate skin. Improves dermatitis, prevents flaky skin, and helps avoid bad odors.
About the Product:
Hypoallergenic Shampoo that can be used on all breeds.
Great for sensitive skins and very calming after stripping.
Among other ingredients, contains extracts of Rosa Moschata Seed Oil (Rose Hip Seed Oil) which moisturizes the skin and calms any irritation.
The essential oils of the Chamomile Flower and Aloe Vera refresh and calm the skin leaving the dog feeling very relaxed.
The enriched vitamin content maintains the skin´s natural balance and protects against toxins.
Featured Products