Twin Flex Slicker Brush (P758)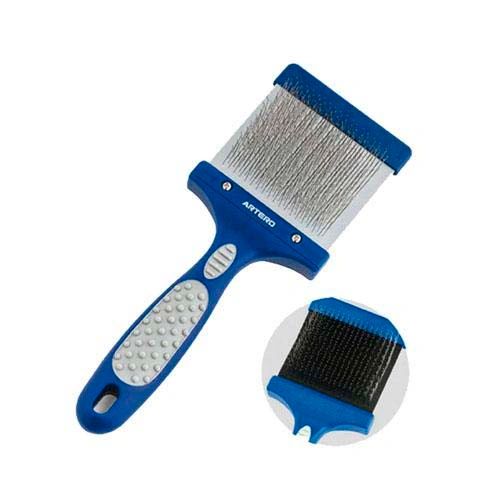 Twin Flex Slicker Brush (P758)
By Artero Complements
Nominated Product of the Year 2017
Very soft double sided flexible slicker.
The Black side is for d-matting, featuring pins aligned in straight rows to quickly and gently separate matts, and the grey side is for brushing.
Very smooth and flexible, helping to save coat and time.
Can help in reducing wrist injuries caused by repetitive motion while brushing and d-matting.
Size Aprox: 3" x 3"
Featured Products