Chewnel Jewelry Box Plush Toy by Dog Diggin Designs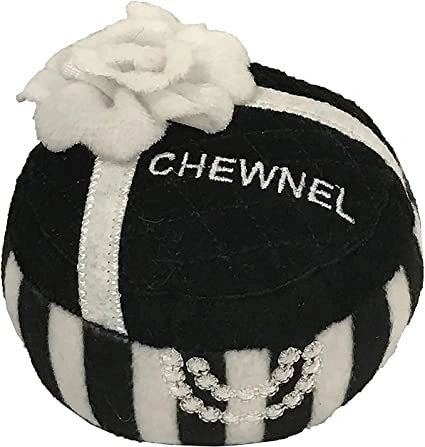 Chewnel Jewelry Box Plush Toy by Dog Diggin Designs
Collectible. Treasured iconic colors and patterns bound to get your dog barking in delight.
Worth A King's Ransom. Fortunately, the prince or princess in your life can afford these haute toys.
On Time Delivery. This gift box will never arrive late to your best friend. Cherish them in bed!
Packed Tight. Plush soft exterior with an unexpected squeaky toy lurking inside to your pup's joy.
Surprise! Ironic as it seems, these boxes are the ultimate gifts they're not supposed to tear open!
Featured Products