Colton Dog Collar by E&B Couture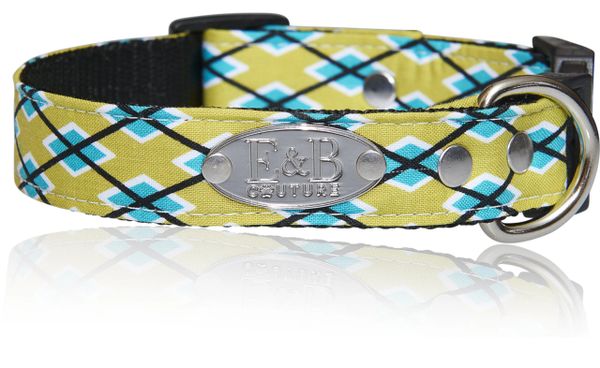 Colton Dog Collar by E&B Couture
M
ake a statement with this must have one of a kind dog collar.  This E&B Couture dog collar is made with stylish rivets along with adjustable contoured side release buckles and nylon webbing paired with designer fabric.   
**each product may vary slightly in color block due to the unique fabric**
Handmade in the USA. 
Care Instructions: Hand wash, line dry
Sizes: 
Small: 10" - 12" x 1" or 5/8" width
Medium: 12" - 16" x 1" width
Large: 14" - 20.5" x 1" width
X-Large: 16" - 24.5" x 1" width