Cosmo's Beef Heart Jerky - 8oz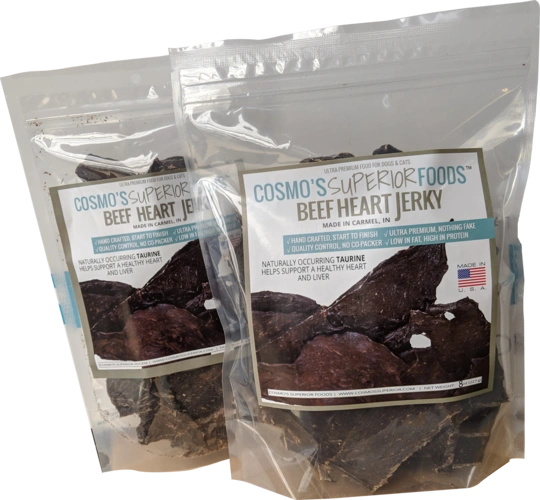 Cosmo's Beef Heart Jerky - 8oz
Great source of High Quality protein
Lean, low in fat
Highly addictive
Nothing artificial, 100% natural
All natural source of Taurine
Another Cosmo's original. Sliced Beef Heart.
This jerky is a straightforward, what-you-see-is-what-you-get type of product. You can SEE the slices are clearly from a whole, not formed, beef heart...of the highest quality. You GET a product that's only 1 organ – there is never anything added to any of our products. It's a lean, high-protein snack that you can trust.
Cosmo's Superior is not a marketing company - - we are the manufacturer.  We source all of our raw material from the human supply chain in the United States.  We're small, honest and we care. 
Featured Products