Cranberry Doormat by Soggy Doggy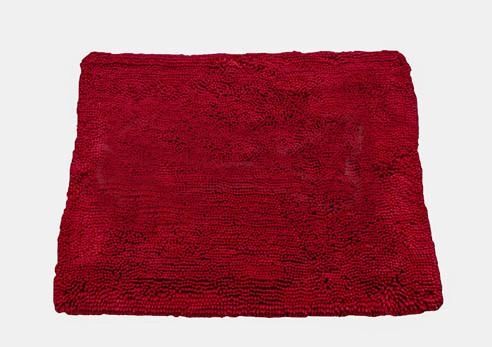 Cranberry Doormat by Soggy Doggy
Product Description
Being a dog owner means that your home is likely covered in hair, muddy paw prints, and debris brought in from outside. But with the Soggy Doggy doormat, your home can be clean again.
Features:
This cranberry doormat is made with microfiber chenille, a super absorbent and dirt trapping material.
With a non-slip backing, this doormat will stay in place.
This doormat is machine washable and dryer safe, making it easier to clean.
Stop putting up with muddy paw prints. This doormat is made with a super absorbent and dirt trapping material that can help keep your home clean! The soft and stylish doormat is perfect for dog owners who are sick of a messy home. The cranberry doormat comes in large and extra-large and is perfect for any style of home.
Details:
Cranberry color
Machine washable and dryer safe
Made with microfiber chenille
80% polyester
20% polyamide
Non-slip backing
Featured Products