Dog Candy Cookies by Bow Wow Bakery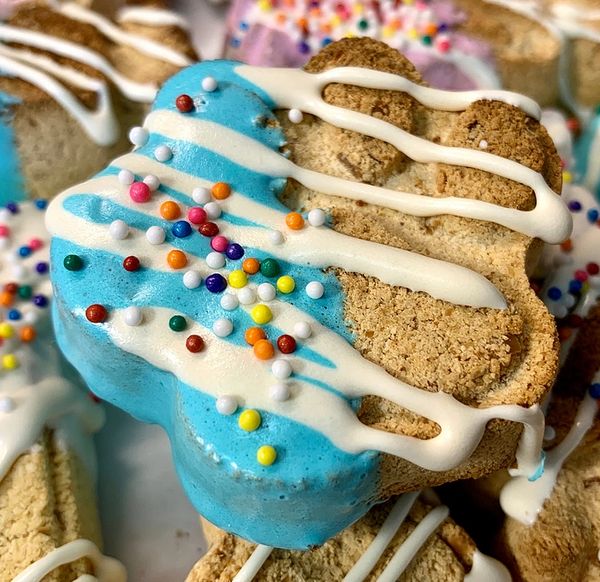 Dog Candy Cookies by Bow Wow Bakery
Our grain free gourmet dog treats, dog cakes, & dog cupcakes are simple ingredient, Veterinary approved, and recommended.
INCLUDED:
20 individual dog treats
These dog treats are 1-2 inches long and generally 1/2-1 inch high.
Ingredients: Coconut Flour, Eggs, Peanut Butter Ground, Tapioca Flour, Yogurt Flour, Water, Honey, Coconut Oil, FDA approved Food Coloring, Peanuts.
Net Wgt: 102gm Calories: 274/per 78 per oz.
Guaranteed Analysis: Crude Protein: 12.9% Crude Fat: 8.6% Crude Fiber: 2.1% Dry Matter: 60.2% Moisture 15%
Featured Products