Feelin' Bubbly Mini Toy 3 pack by Fringe Studio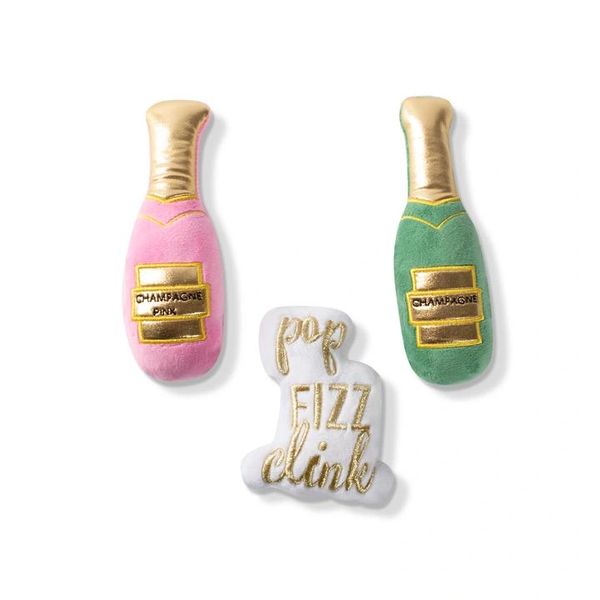 Feelin' Bubbly Mini Toy 3 pack by Fringe Studio
Fringe Studio party collection plush pet toys are soft, cute and extra squeaky! These fun and colorful party-themed toys will surely make your furry friend jump with joy!
Your pup will love playing with her Feelin' Bubbly Mini Dog Toys by Pet Shop by Fringe Studio! Even though these toys are paws-itively adorable, it's what's on the inside that really counts. Each one contains a loud internal squeaker that's sure to tempt your dog to play an exciting game of fetch or catch. These novelty toys may not be designed for aggressive chewers, but they are paw-fect for any sidekick who loves a good snuggle!
• Each toy is 6.5" x 2.5".
• Each toy features an extra loud squeaker.