Orbee-Tuff Eggplant Treat Toy by Planet Dog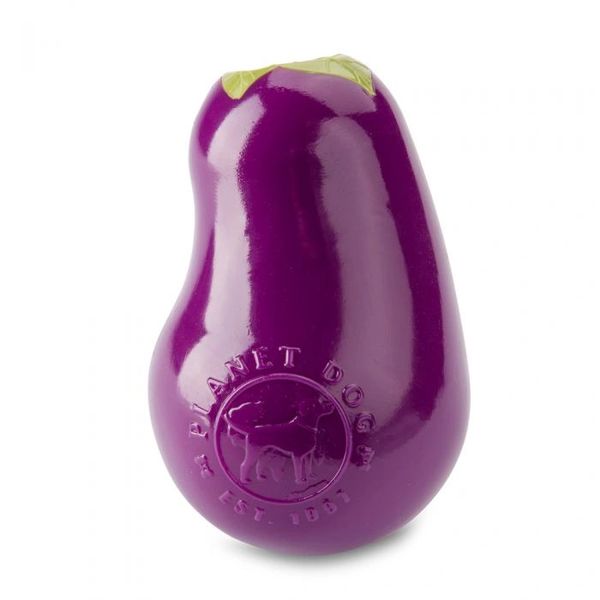 Orbee-Tuff Eggplant Treat Toy by Planet Dog
Give your buddy a shot of B12 with the new Orbee-Tuff Eggplant. This toy delivers 100% of a dog's daily requirement of rompoflavin, chompohydrates, and dietary fun. Put a treat inside for added enjoyment!  Non-toxic, recyclable and rinses clean. Made in the U.S.A.
Key Benefits
Doggie durable and buoyant
Bouncy, minty, recyclable and non-toxic material
For the tough chewers
Perfect for medium to large dogs
Made in the U.S.A.
Every dog plays differently and, since not all toys are created equal, it's always best to keep a close watch on your pup in case things get ruff. Supervised play will help toys last longer and most importantly keep your pal safe. No dog toy is truly indestructible, so always remove the toy from playtime if pieces begin to break off.