Quado "Small" 2 pack by N-Bone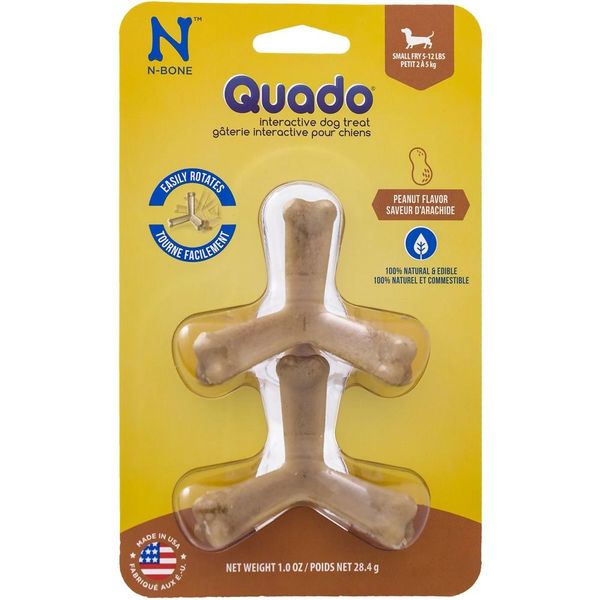 Quado "Small" 2 pack by N-Bone
Quado® Interactive Dog Treat is a palatable dental treat that provides a long-lasting chew experience your dog will love!
 This all-natural dental treat contains only wholesome ingredients to ensure that it's safe for your pup. The unique shape of this treat works to scrape away plaque and tartar from your dog's teeth and gums as he chews.
Quado Interactive Dog Treat is formulated to freshen your dog's breath and is available in three delectable flavors your dog will love. This package includes two Small Fry size treats for dogs weighing between 5 and 15 pounds in a palatable Peanut flavor- but this size is also available in Pumpkin and Mint flavors. Your dog will love these tasty dental treats- so order some for your pup today!
Key Features:
All-natural ingredients in edible, digestible chew treat
Removes plaque and tartar and freshens breath
Available in Bacon and Peanut Flavor
MADE IN USA
Featured Products