Rope Dog Toy Basket by Midlee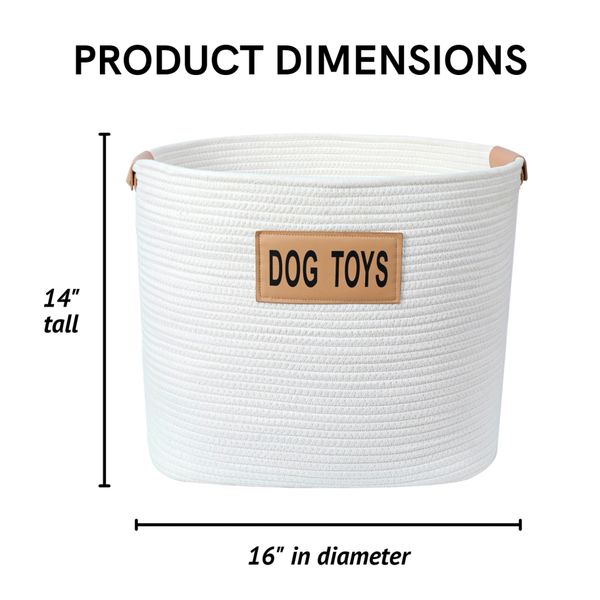 Rope Dog Toy Basket by Midlee
At 16" x 14" this rope basket is large enough for the most spoiled of dogs! This Rope Dog Toys Basket with Leather Handles is a stylish way to blend your dog's toys into your home décor. It is best for medium to large-sized dogs as they can then see over the sides and grab their own toys out. 
*These baskets ship flat to save on shipping costs. Please fill the basket w/ blankets or towels as tight as you can, that'll push the basket outwards & give it back its round shape. This is the easiest way to remove the creases, but it will take a little time.
**The toys displayed inside the basket in the photos are not included. Toys are sold separately.
Made in China
Featured Products