Squeaky Kissy Fish by Lanco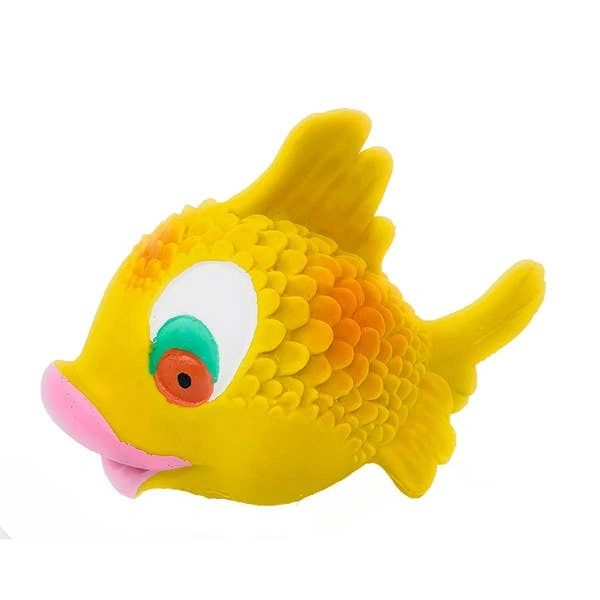 Squeaky Kissy Fish by Lanco
Soft, textured, easy to grip and fun for your pup to chew on.
Perfect for playing and retrieving. 
Squeaky with a rubber scent, appeals to your dog's senses–in fact, it's a great toy for blind dogs.  
Made with 100% natural rubber (latex). 
Handmade and hand-painted. 
It meets the same safety standards as Lanco Baby Toys.
Our squeakers are intentionally not as loud as those in other dog toys. 
Loud enough for dogs, yet not annoying to humans.
Featured Products