Starbarks Carmel Frenchie Roast Plush Toy by Haute Diggity Dog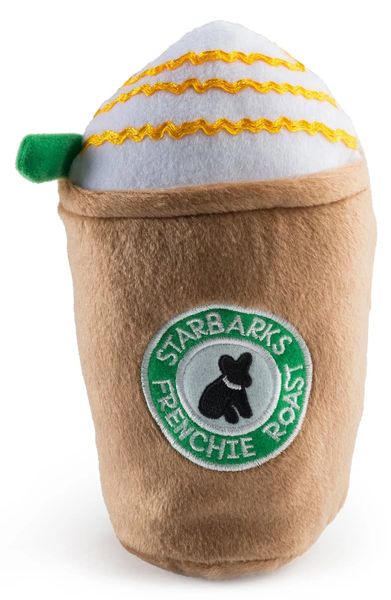 Starbarks Carmel Frenchie Roast Plush Toy by Haute Diggity Dog
Love your cup of Starbucks java in the morning? Why not share the fun and experience with your dog and let him or her try out and play with the starbarks plush dog toy! This is not just any old pet toy and it's certainly not to be missed! Now serving up Frenchie Roast! Your customers will love getting one of these adorable, plush, and fun squeaker dog toys for their pet. They will love how stylish and unique this cool plush toy really is. Treat a special doggie today! 
Soft and plush with squeaker
Super adorable to look at, fun for all
Novelty, designer dog toy
Makes the ultimate dog gift for any pet lover!
Featured Products