Wild Eats Prime Select water Buffalo 7 Pack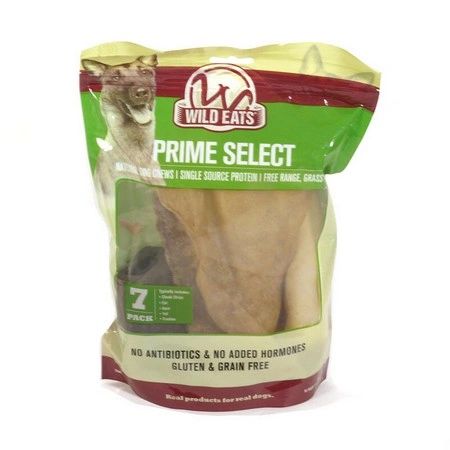 Wild Eats Prime Select water Buffalo 7 Pack
These Wild Eats, Prime Select, 7 Pack natural chews come from free-range, grass-fed Water Buffalo raised by small scale farmers in the same manner as they have for centuries.
Included: Water Buffalo Cheek Strips, Ear, Horn, Tail and Trachea

Wild Eats chews are natural, non GMO, with no artificial preservatives, colors or flavors. No antibiotics, no added hormones, gluten and grain free. Water Buffalo chews promote positive chewing that fulfills your dog's natural instinctive behavior.

Each purchase of Wild Eats Water Buffalo products support small sustainable farmers!